Home
Talk

0
30pages on
this wiki
Welcome to the Unlimited-Craft Wiki
This is the official wiki for the Unlimited-Craft community. The forums can be found at www.Unlimited-Craft.com and our server IP is uc.unlimited-craft.com. Please feel free to contribute, but not vandalise.
Welcome to Unlimited-Craft!

We are an English-speaking Minecraft Survival server with a tight-knit community, ready and waiting to welcome you! We have a steadily increasing player base, yet out community remains as tight as ever. Our highly capable staff are always ready to help, and our simplistic donor ranks allow you to play the way you want to play.
Building is an important part of our server, and for this we have a multi-tier builder ranking system, which allows you to continue to grow and maybe one day gain the prestige of being an architect!
If building isn't your thing, we have a multitude of warps spreading over our extensive map, giving you the room to explore, survive, mine, farm, or whatever you want to do! Level up and compete against other players through McMMo, or if you'd rather, fight other players to the death in our many PvP arenas!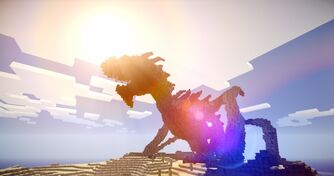 Join Unlimited Craft, where the only limit is your creativity!
Server IP : uc.unlimited-craft.com
Check out our forums for more information!
Plugins:
McMMo, Citizens 2, CraftBook, GriefPrvention, Multiverse, Survival Games, Simple Hat, Chest Shop, Arena Spleef DisguiseCraft & more!.
Coming Soon:
Sentry PvP Arenas
Mob Arenas
Mining World (Griefing & PvP Allowed)
Creative World ( Donors and Builders Allowed)
HardCore Server